the Milena principle
topics: U-topics?
Interesting features of Utopia:
Atenistas
Fixing Greece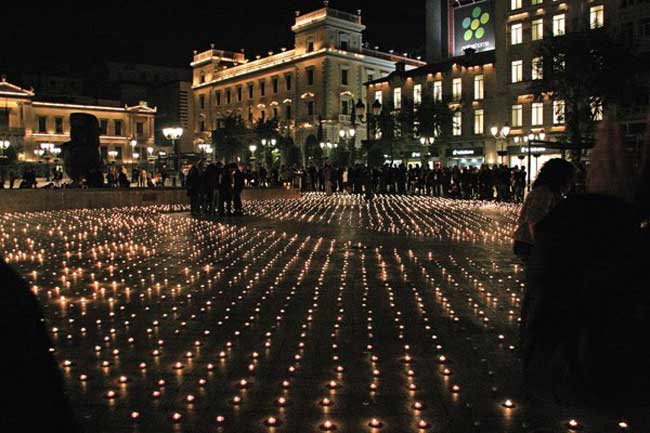 "We don't talk, we just do." Using social media and tapping into the latent desires of Greeks to do something for their city, Atenistas is a network of 50,000 Greeks who come together to create new relationships between cities and their inhabitants. Greek activist group Atenistas took action in Elaionas region of Athens to reform a playground and make it better so that neighborhood kids can play.
Revitalizing a city in crisis: Atenistas is a non-partisan organization and open community of urban activists dedicated to salvaging the historically rich city of Athens, Greece.
[Dammi i colori] a film by Anri Sala
Can a man change the city? Indeed!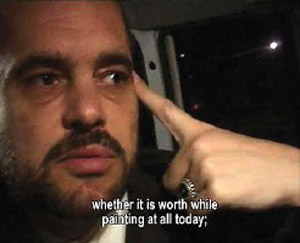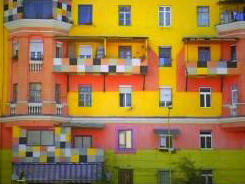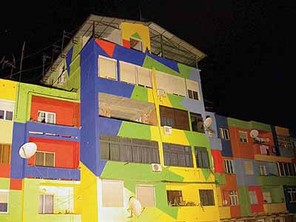 Dammi i colori [ give me the colours ] is an enthralling portrait of a city in transition, the Albanian capital Tirana, and its mayor, the artist Edi Rama. Shot in what one might call "documentary style," the video captures Rama as he speaks to the camera in a car riding through his city, reflecting on his project to have Tirana painted in vivid colors, the dramatic results of which can be seen in the background. The mayor/artist conceives of the community as a super-brand, a literally all-immersive utopia for everyone to buy into, but derived from one central and sovereign mastermind (even if it is supposedly "popular sovereignty" in this case). As the mayor reflects on what comprises community, the artist in him suggests that political problems may really be problems of form and design. Dammi i colori highlights the conception of the (democratic) body politic as in fact one (sovereign) body, and poses the question of the form that a "multitude" in Michael Hardt and Antonio Negri's sense would take.
Anri Sala, is born in Tirana, Albania and lives and works in Paris.
Dammi I Colori (2003), video, 15'24"
Kate Danley ⋈ being strong in our weakness
the sensitive power of words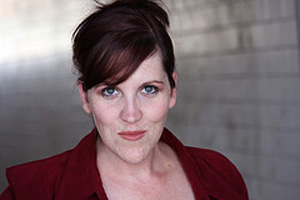 "What They did not want you to ever find out is that your generation, the generation born between 1980-1995, actually outnumbers the Baby Boomers. They knew that if you ever turned your eye towards political reform, you could change the world.
They tried to keep you sated on vapid television shows and vapid music. They cut off your education and fed you brain candy. They took away your music and gave you Top Ten pop stations. They cut off your art and replaced it with endless reality shows for you to plug into, hoping you would sit quietly by as They ran the world. I think They thought you were too dumb to notice. Indeed, I thought They had won.
But I watched you occupy the capital of Wisconsin. I see you today as you occupy Wall Street. And I see a spark, a glimmer of the glorious new age that is yours. A changing of the guard, a guard that has stood for entirely too long and needs your young legs to take his place.
I watch you turn away from what is easy and stand up for what is right. I see you understand we as a society are only as strong as our weakest link. I see you wise beyond your years. And I am proud. Give 'em hell, kids. You are beautiful."
Kate Danley 2011.
http://katedanley.tumblr.com/post/10720655493/ows-w2d2-0418-by-pweiskel08-on-flickr-what-they
Kate Danley is twenty year veteran of stage and screen with a B.S. in theatre from Towson University. She was one of four students to be named a Maryland Distinguished Scholar in the Arts in the annual competition. Her debut novel, The Woodcutter, was honored with the Garcia Award for the Best Fiction Book of the Year, the 1st Place Fantasy Book in the Reader Views Literary Awards, and the winner of the Sci-Fi/Fantasy category in the Next Generation Indie Book Awards. Her plays have been produced in New York, Los Angeles, and the Washington, DC/Baltimore area. Her screenplay Fairy Blood won 1st Place in the Breckenridge Festival of Film Screenwriting Competition in the Action/Adventure Category and her screenplay American Privateer was a 2nd Round Choice in the Carl Sautter Memorial Screenwriting Competition. Her short films Dog Days, Sock Zombie, SuperPout, and Sports Scents can be seen in festivals and on the internet. She is an active member of the famous Acme Comedy Theater in Hollywood and can be seen performing original sketch and improv there on almost any given weekend.
Biomodd: [ Angelo Vermeulen ⋈ ecology & technology ]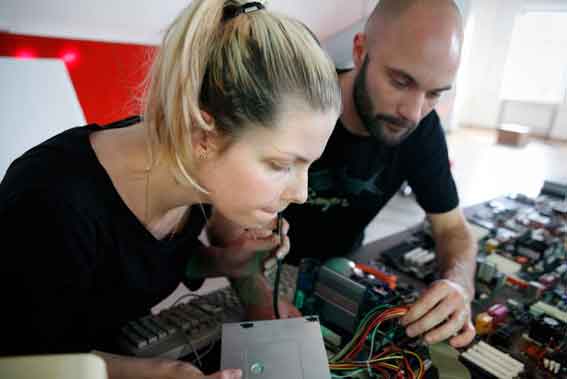 Angelo Vermeulen is a visual artist, filmmaker, biologist, author, and activist. His research in ecology, environmental pollution and teratology informs his art, which includes bio installations, experimental setups incorporating living organisms and science fiction references. His projects include 'Blue Shift', a Darwinian art project in collaboration with evolutionary biologist Prof. Luc De Meester, and 'Biomodd', a worldwide series of cross-cultural, symbiotic installations in which social interaction, ecology, and game culture converge.
Next to developing 'Corrupted C#n#m#', an experimental cinema project that explores the physicality of digital media, he currently also collaborates with the MELiSSA life support division of the European Space Agency. 'Translucent Futures' is Vermeulen's activist/research platform in which he examines the downfall of civil rights through digital and ubiquitous technologies.
He co-authored the book 'Baudelaire in Cyberspace: Dialogues on Art, Science and Digital Culture' with philosopher Antoon Van den Braembussche, and lectures throughout Europe, Southeast Asia, and North America. He is Advisor at Sint-Lucas Visual Arts in Ghent, Belgium, Adjunct Professor at the University of the Philippines Open University, and a TED Fellow.
See Angelo Vermeulen: Artist page on Facebook: click here
http://www.youtube.com/watch?v=L_b040nx-mc
http://www.biomodd.net/lba2/media/videos
http://www.angelovermeulen.net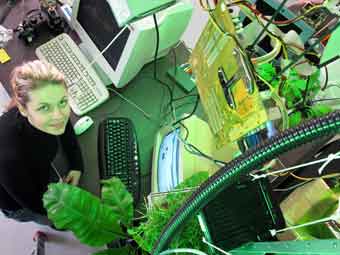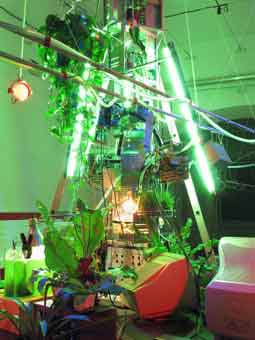 Noch Kein Utopist?  [

the making of Utopia? ]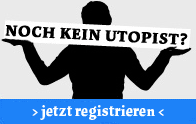 Utopians are the new realists - people who turn in small or large scale at the adjusting screws of the sustainability and realize that anyone can make a difference. The most important thing is the first step, no matter how small it is. Utopia on this page shows you people who start just before. A very interesting German initiative on utopia.
Niki Fröhling:  [

work in progress ]
'Grass drüber' / installation in situ Niki Fröhling - Kassel Germany 2007.
All forms of existence are influenced by elementary forces which are in constant state of change. I try to acknowledge and extend the transitory esthetics of timeworn objects by conserving them in a new context, giving them a new meaning. Niki Fröhling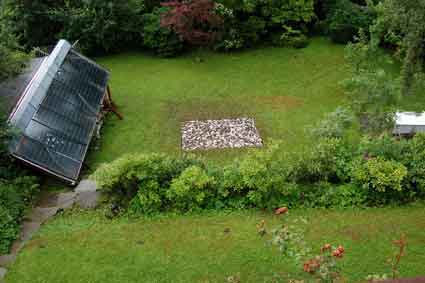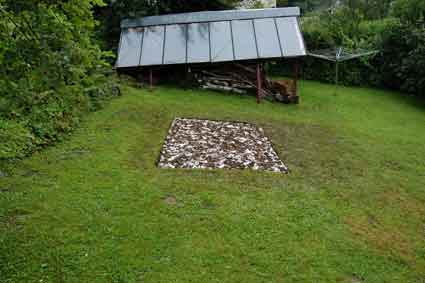 Grass drüber', installation Niki Fröhling in the garden of Ingrid Pee